The app used by large hotel chains to impress their guests
It offers the most complete guest experience on the market, a solution designed by and for hotels.
Book your Demo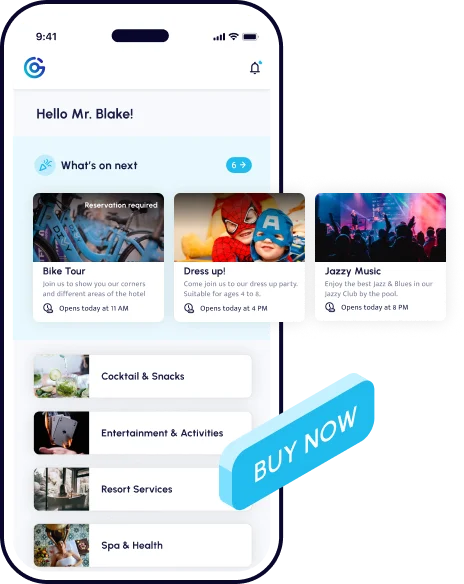 Make it easy for guests to interact with the hotel, shop and book online.
An app that all types of guests can easily manage and with which you will have an excellent showcase to show all the services of the hotel.
Goguest app offers the best guest experience.
Cross-selling and offers
Create new revenue opportunities, sell complementary products and promote their sale by offering time-limited discounts.
Instant communication
Send Push Notifications, Emails and SMS's automatically with offers, announcements and notices to your guests so they are up to date with everything that happens in your hotel.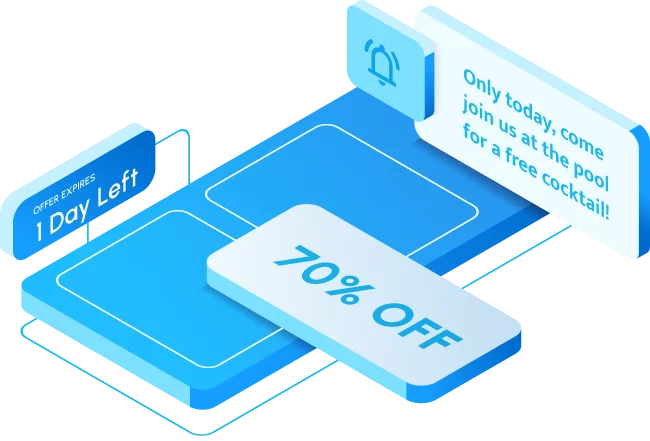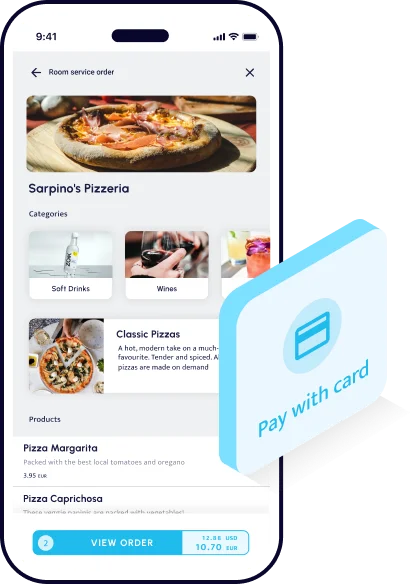 Get the most out of your restaurants.
Manage restaurants and orders more efficiently, minimizing human error.
Simplifies the room service ordering process
The guest orders and pays online.
Reports in real time on the status of the order.
Deliver the order to the room or hammock.
Restaurant catalog and reservations
Allows you to book with just 3 clicks.
Navigating and searching for restaurants is easier than ever, faster and more intuitive.
Total flexibility for your service catalog and activity bookings
The easiest user experience for your guests to search for the services and activities you offer based on their own preferences.
It shows all the details of the service, schedules, images, links, menus, location and dress code.
Quota management system available for each activity
Real-time updates, changes and communication with the host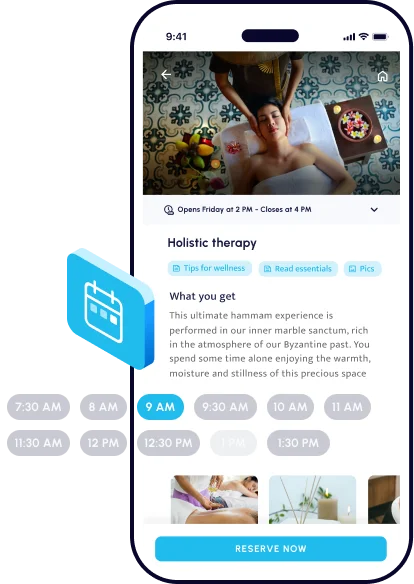 The guest will be able to register in the app autonomously and with no downloads needed.

Streamlines internal management of reservations and orders, minimizes errors.

Self-manage and customize the app with the content structure that best suits your hotel.